Based in Preston, Lancashire, we offer our services to the United Kingdom, Northern Irland & Scotland, We deliver all over the UK.
Andy&Sarah's is an online personalised gifting business offering homemade/handmade baked goods with free personalisation and delivery all over the UK.
We are a family-run establishment using family-owned and created recipes. We bake the traditional way without preservatives and bulk fillers.
Andy and Sarah are husband and wife. Andy is the baker/marketer and Sarah is the design specialist/customer support. We come from a farm-based village in Lancashire, we live on our own farm and we run our business from a dedicated large section within our property. We source as many ingredients as possible locally to provide a truly traditional Lancashire home-baking experience in each bite.
Establishing ourselves in the market, we began on third party sales sites such as Etsy and eBay, With extra marketing and a dedicated marketing strategy we quickly grew and branched out on our own away from third party sites. We started by offering personalised cookies only.
Soon after, we became very popular and well known all over the UK, loaded with loyal and repeat customers we decided to add Brownies to our inventory, and swiftly introduced Handmade Fudge also.
Our new range of products became a huge hit very fast and we registered our business and products with the patent and trademark office, we are now officially recognised as an official UK brand of personalised gifts and baked goods.
Soon after, we started to introduce more products to our range including handmade Turkish delights and personalised hampers and custom mugs.
As we continue to grow we will be adding even more products and variations to our lines, opening more job opportunities to our local community.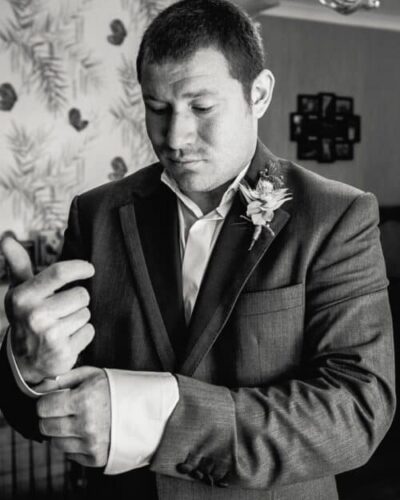 Andy
Certified in Food Allergen Awareness and Level 2 Food Hygiene and Safety.
Many years ago (well, not that many!), I learned to bake by watching and helping my mum, who sadly can no longer bake. She used to make wine and bake cakes, cookies, pastries and many yummy baked goods and desserts. It was my mother who inspired my baked treats.
As the years went by, I developed a passion to provide incredible home- and hand-baked goods, desserts, wines and ciders to members of the family. With the exception of the wine and cider, the kids love my creations.
People encouraged me to make my creations public and I received incredible reviews for my efforts, with people loving my baking goods. And with that, Andy&Sarah's was born.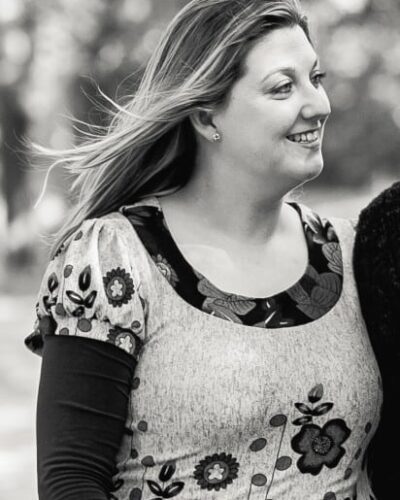 Sarah
Certified in Level 2/3 Food Hygiene and Safety and First Aid.
As a trained artist, it is my job to ensure that your products have excellently personalised messages and design on them. Working with chocolate and sugar, I can create pretty much any design on your cakes or cookies that you ask for.
As a fully trained and qualified photographer, I can confidently state that all product images on this website are produced by me and all product images are of our own homemade goods.
It is also my job to take care of all customer support needs via phone, and I can assist in placing orders for bespoke cookie cakes that are specially designed for your special occasion.