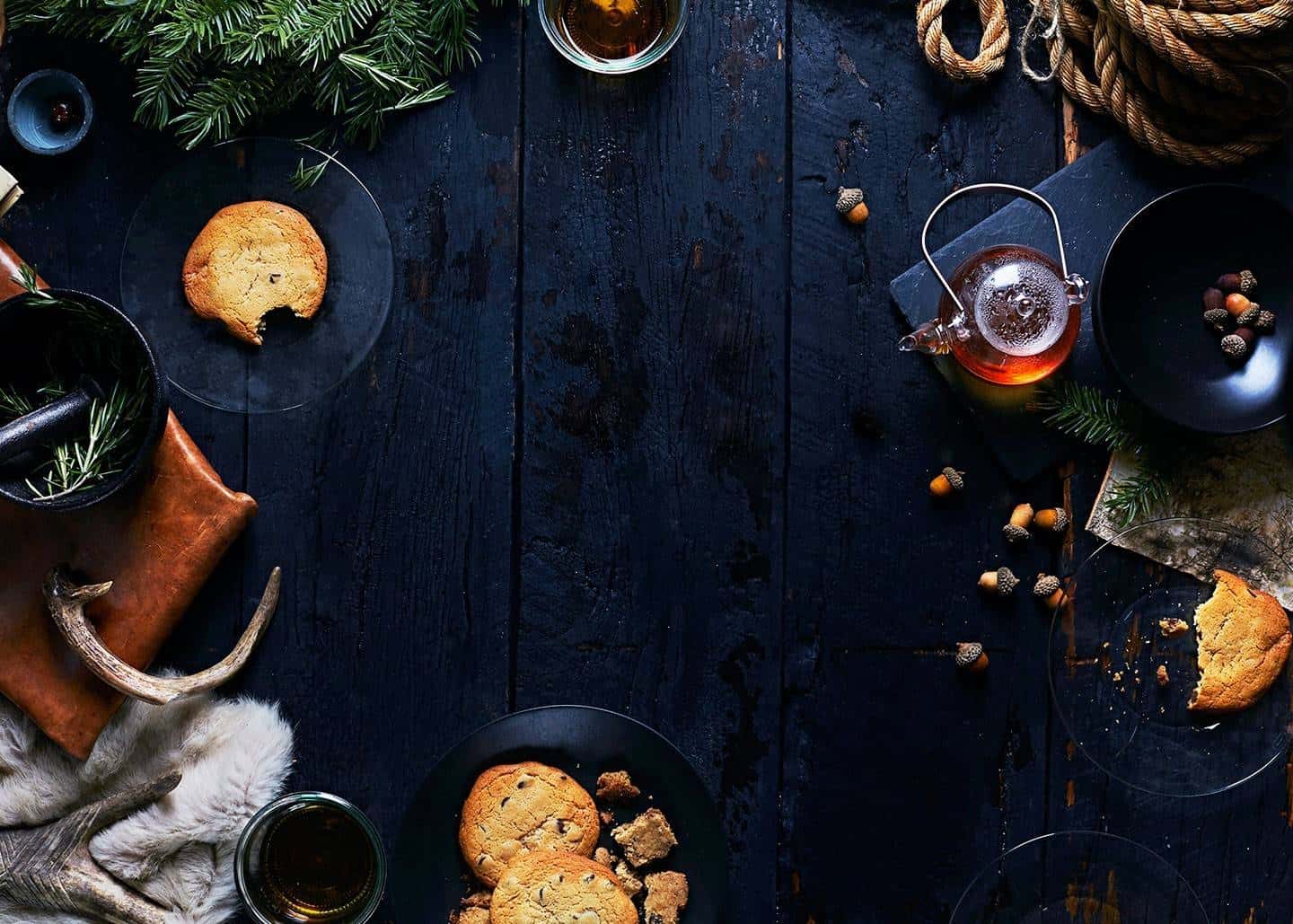 UPDATED : 16TH March 2021
Andy & Sarahs Home Kitchen is based in Hesketh Bank, Preston Lancashire in the United Kingdom. We offer our services to the United Kingdom and deliver all over the UK.
Andy&Sarahs will treat all orders equally despite chosen shipping service and order value. We guarantee that we will dispatch all orders on the date requested via the date picker.
We offer a streamlined service that guarantee's set days for shipping and personalisation of your order. Upon the products page, you will be required to fill in our mandatory form before your chosen product can be added to the cart, the form is mandatory as we will need all bits of information to process your order. This form includes the shipping date picker (the date you want us to dispatch your order), personalisation details and any add on products on offer or design requirements and in some cases details for your message in the box card.
It is NOT POSSIBLE for us to dispatch on the day you placed the order as we must have time to bake, personalise and dispatch the item ordered. Upon order completion, we will send you an email and a text message asking you to check your order details and provide information and guidance on how to inform us on correcting any mistakes you may have made before we begin processing your order. We always recommend checking this email as sometimes, phones and computers can auto-correct or autofill details and change your originally intended input. We ask you to check this as it is your responsibility to ensure the data provided to us is correct as we would obviously have no way to cross refrence it.
All orders outside the PR4 6*, PR9 8* postal area are dispatched via Royal Mail on your chosen shipping date, All orders within the PR4 6*, PR9 8* postcode areas will be hand-delivered on your chosen shipping date. Local delivery option will only display during checkout once you insert your postal code and the postal code is within our local delivery area.
Local Hand deliveries are likely to arrive in the early evening between 3:30 pm – 6 pm, we will contact you to inform you when we're on our way, all local deliveries are not relevant to this delivery policy contract below and there is no need for you to read any further, as we can simply guarantee local PR4 6*, PR9 8* delivery's on the date you choose via the date picker. Local delivery orders are still bound by associated parts of our terms and conditions.
For all orders being delivered via Royal Mail, it is important that you read and understand this policy contract before placing your order. Upon placing your order, you understand that you have been given the opportunity both pre and post order to read this page and you agree to comply with this agreement and are bound by this contract along with our terms & conditions linked to and from this page.
Our shipping & delivery contract: (only relative to non local delivery orders)
We recommend that you place your order at least 3 days before your required in hand or deliverd date. To prevent any delays be sure to provide any personalisation requirements and input your required delivery details during checkout. Please be sure the address details for delivery are correct, as we cannot be held responsible for your error of input as outlined in our terms and conditions of sale.
We will dispatch all non-local orders via Royal Mail, we will only send out parcels via Royal Mails first class tracked service advertised as Royal Mail 24 Tracked, we never use 48 or 2nd class services.
Please be advised that although Royal Mail advertises 1st class and 24-hour service as typically a next day service, we do not, and cannot guarantee any specific delivery dates and do not advertise the delivery service as a next day service. You should order with a minimum expectancy of 1-3 working delivery days for tracked, allowing up to 6 working delivery days before a replacement can be issued as this will provide enough time for fair delays exspecially during covid and seasonal events.
Royal Mails working delivery days are Monday-Saturday with Sunday not being classed as a working delivery day.
You will have provided us with a mandatory shipping date selection before being able to physically add the product to the shopping cart, the shipping date provided is the date that you are asking us to dispatch your order. Before this mandatory date selection, there is some advisory text that explains delivery time expectancies and the opportunity to read this page. We will send an email confirmation and a text message asking you to check your order details and specifically outlining that you should not get confused over shipping and delivery with respect to the date you have chosen and giving you an option to change it in the case of any errors.
with this, you will have acknowledged and agreed that we cannot guarantee a specific delivery date, and have enrolled into an agreed contract to dispatch your order on the date that you have inputted into the shipping date picker via the products page. we, therefore, guarantee that we will dispatch your order on or before the date you have provided or your money will be refunded. With the exception of holiday periods, where the postal service is saturated, we may dispatch an order earlier than the date provided to ensure the arrival of the item in a timely manner.
You agree within this contract, that you should expect 1-3 days tracked for the arrival of your item, with the possibility of delays as long as 6 working days delivery as explained above, you should not expect a next day delivery service, as you understand, that this is not a service we advertise or guarantee despite how Royal Mail may advertise the delivery service, as we sell our products with the expectancy awareness of 1-3 days delivery from the date of chosen dispatch.
As agreed in our terms and conditions, you understand that we cannot refund orders that are personalised once the personalisation process has begun, but we can replace them at our own cost with the exception of user input errors. In such a case, were your item has not arrived on the 7th working delivery day in transit, we will re-process your order and dispatch it via a special delivery service at our own cost according to our terms and conditions of sale.
With the tracked postal service, we are able to communicate with Royal Mail and provide details to the location of your parcel and manage collections, redelivery and ad special delivery requests to your order. It also enables you to track and watch the parcel through the royal mail network, outline any delivery delays, and be notified upon delivery or inability to be delivered. We will email you with your tracking details.
We will pass your email and number to Royal Mail who will use this information to keep you updated with the location of your parcel and advise you when the parcel is due for delivery. Royal Mail does not claim to keep hold or store your number or email address to use for sales or marketing but may keep legally required records to prove delivery if necessary, they also claim not to sell your details and comply with the data protection act of 1984.
Shipping Services:
Local hand deliveries are free.
Non-UK orders, we are not currently accepting non-UK orders at this time.
Postal delivery options available:
Royal Mail 24 Tracked – Offers the ability to track your parcel and view its travel through the Royal Mail network. We recommend this option for gifts especially during busy times such as Christmas. Please be advised, Royal Mail prioritise this service over the standard services during busy periods such as national holidays and during the covid pandemic. It is the most reliable service at present.
Prices start from £3.30 and rise depending on the weight and size of the parcel. Our basic rates are £3.30 for large letter size, £4.99 for small parcels and £6.99+ for parcels above 1.5kg, some parcels may be in a large letter size but will weigh heavier than the maximum large letter allowance set by Royal Mail and therefore will be classed as a small parcel under large letter format, known as LBT, these items are priced as small parcels but are letterbox friendly.
Andy&Sarahs will treat all orders equally despite chosen shipping service and order value. We guarantee that we will dispatch all orders on the date requested via the date picker.
DELIVERY SPECIFICATIONS:
The cookie will be sealed in an airtight wrap to ensure complete freshly baked freshness, it will then be placed into a letterbox friendly delivery box that is specifically designed to keep the cookie safe, we offer a no-break guarantee and guarantee the cookie remains safe and in top-notch condition.
For terms, returns, refunds and order cancellations please consult our return, refund & terms of conditions policy by clicking here.