Sweet Selection
Handmade Fudge & Turkish Delights
Made the traditional way




Freshly Baked Treats
Personalised & baked by hand
& Deliverd all over the UK




Fast Delivery
Next Day delivery service
Order before 10am for
same day dispatch




Perfectly Fresh
Vacuum Packed for freshness
Minimum 14 days shelf life




Delivered Safely
With our no break guarantee
we promise a safe delivery


Make Your Own Handmade Fudge Selection Gift Box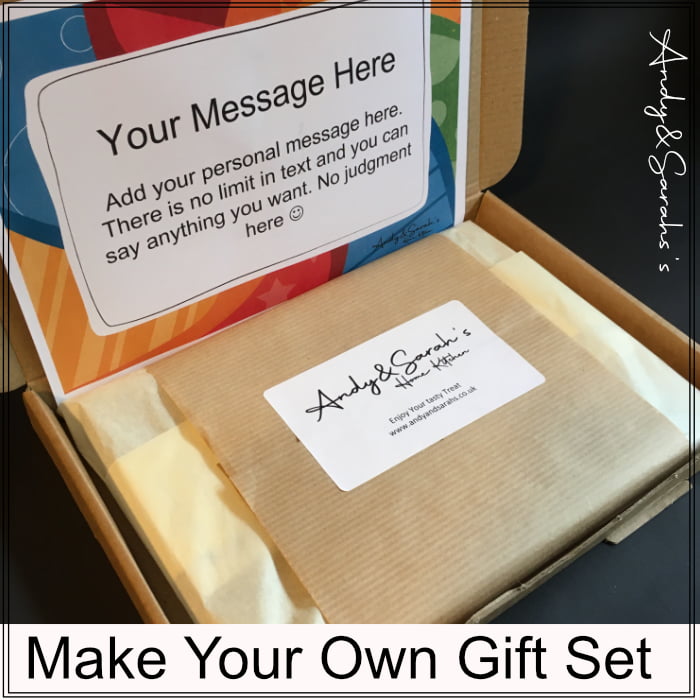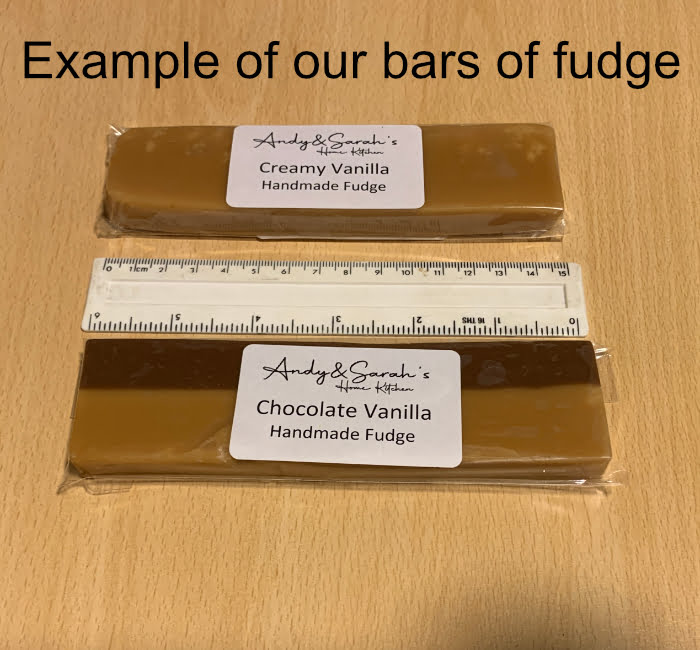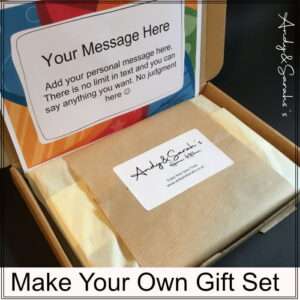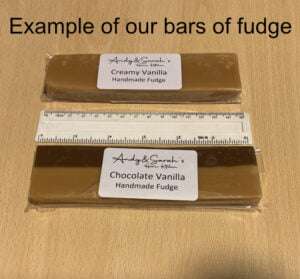 Best Before DEC 2022    *    Vegetarian-Friendly     *    ECO-Friendly Packaging    *     Palm Oil Free     *     Alcohol-Free / Halal Friendly    *       Next Day Delivery FREE For all orders over £20
Our Fudge is a rich fudge, that is smooth and creamy, it melts in the mouth, it is not crumbly, gritty or hard. It is hand-cut the day of dispatch.
All our fudge is freshly made and currently has a best before date of December 2022
PICK ANY 5 FLAVOURS, Comes with Giftwrap and message in the box at a discounted price.
Flavour 1 Flavour 2 Flavour 3 Flavour 4 Flavour 5 Gift Wrapping Our gift boxes are a great option to send a friend or loved one a generous amount of fudge with a little extra personal touch.The extra service added is more of a gift wrap service along with a personalised full-colour A5 message card inside the box. The fudge is wrapped in a premium tissue then sealed with a premium paper/card sleeve, finished off with a personalised card as shown in the product photos.We dispatch the gift-wrapped selection box fudge in an eco-friendly gift box, the box is not really a gift box type of box (i.e a box with a bow for example), it is essentially a cardboard box with a flip lid with a label describing its contents. We then seal this box in an eco-friendly postal bag to keep it safe.All packaging is recyclable and eco-friendly, as this is important to us and part of our Unique selling points.
Our Fudge is all made by hand the traditional way using copper pans for that authentic fudge exsperiance. Our hand-made fudge is a true fudge using real ingredients without the use of additives, bulk fillers, or artificial ingredients.
They come with several months' best before dates allowance and fudges are made fresh.
We have many flavours available, they come in 100-gram slabs and cellophane wrapped for freshness and all include a list of ingredients on the label for gifting.
Not all our fudges are gluten-free, we ask that you only use the gluten-free section to shop for gluten free fudges.
If you have any dietary or allergen requirements we ask you to contact us before purchase to see if we can accommodate, please do not use the design requirements box to inform us of any dietary or allergen requirements.
You can reserve a shipping date & add gift wrap for your order during checkout.
This product is custom made to order, shipping the day of purchase is not possible after 10 am
If the date during checkout is not available it will be because we have closed off that date due to the high volume of orders.
PR46, PR98 Postal code areas have free hand delivery. Non-local delivery from FREE Via Royal Mail 24 (98% arrive the day after dispatch). Local orders are delivered the same day as dispatched