Cookie Selection
Giant Cookies | Party Packs
Treat Boxes | Gluten-Free




Freshly Baked Treats
Personalised & baked by hand
& Deliverd all over the UK




Fast Delivery
Next Day delivery service
Order before 10am for
same day dispatch




Perfectly Fresh
Vacuum Packed for freshness
Minimum 14 days shelf life




Delivered Safely
With our no break guarantee
we promise a safe delivery


Personalised Giant Cookie – Milk Chocolate Chip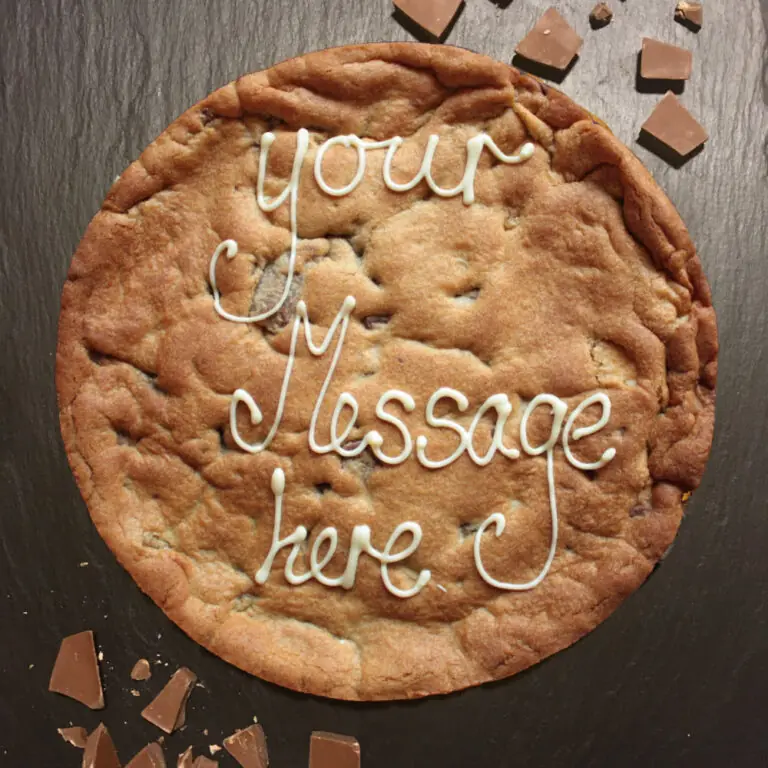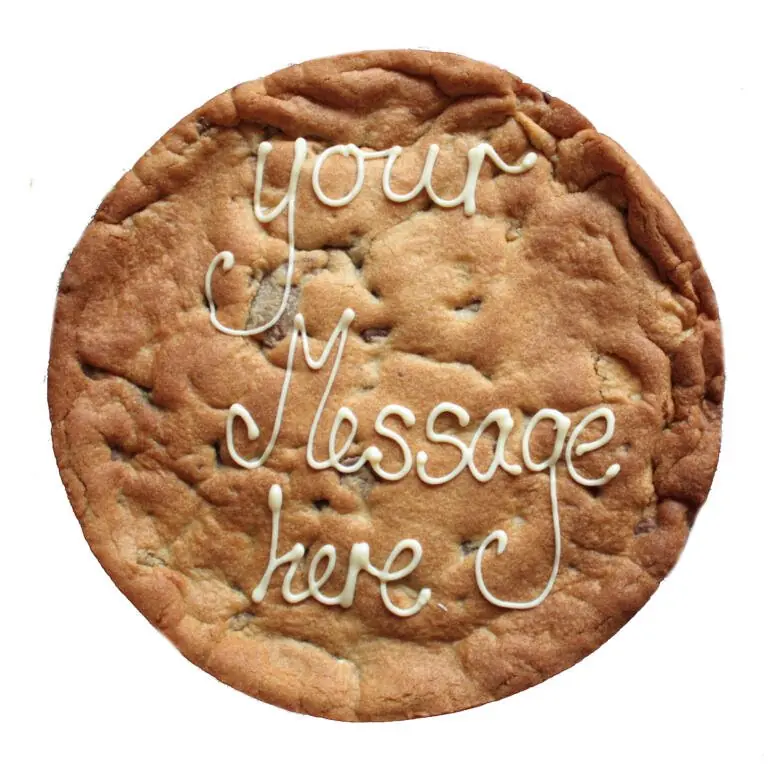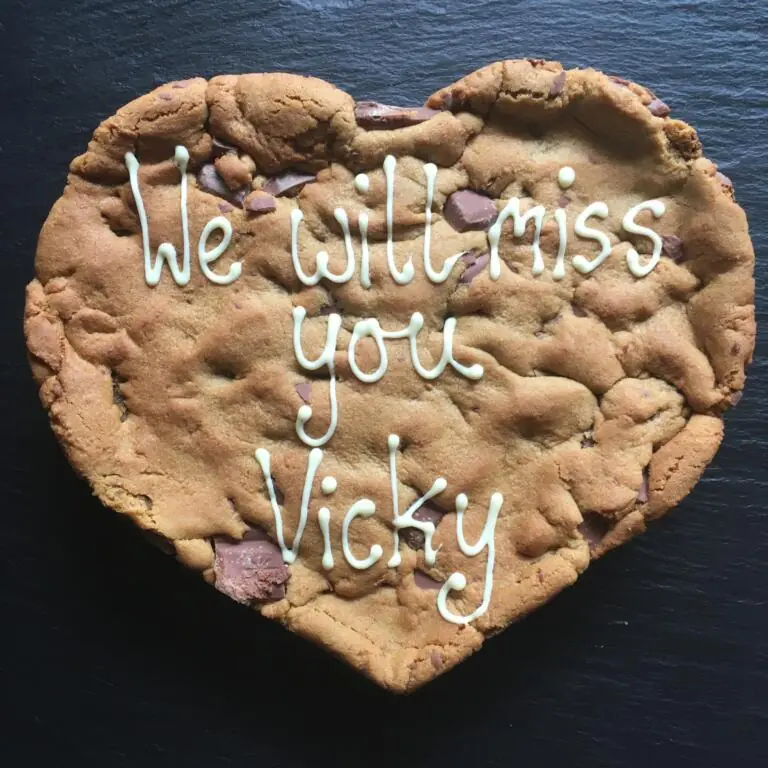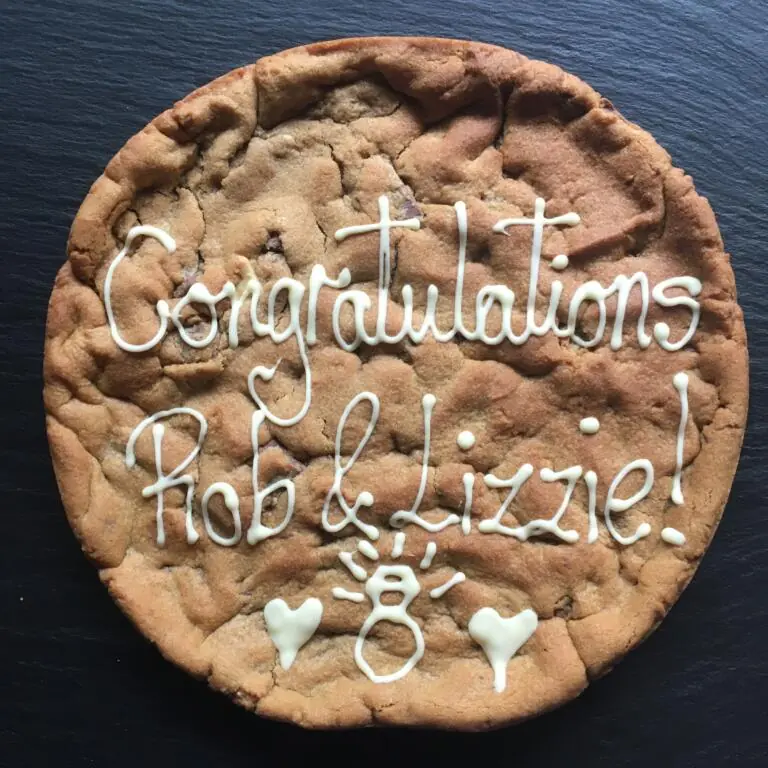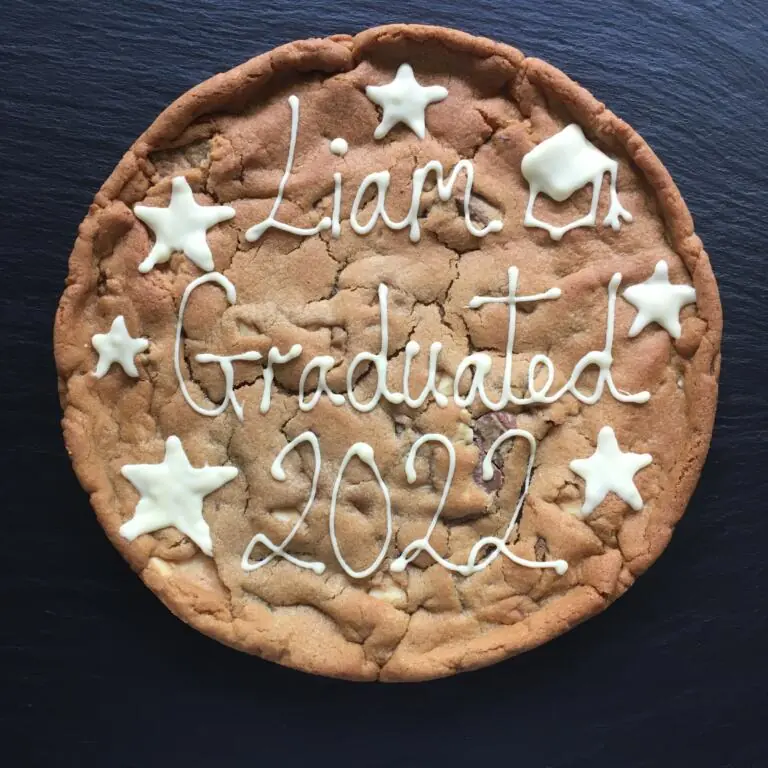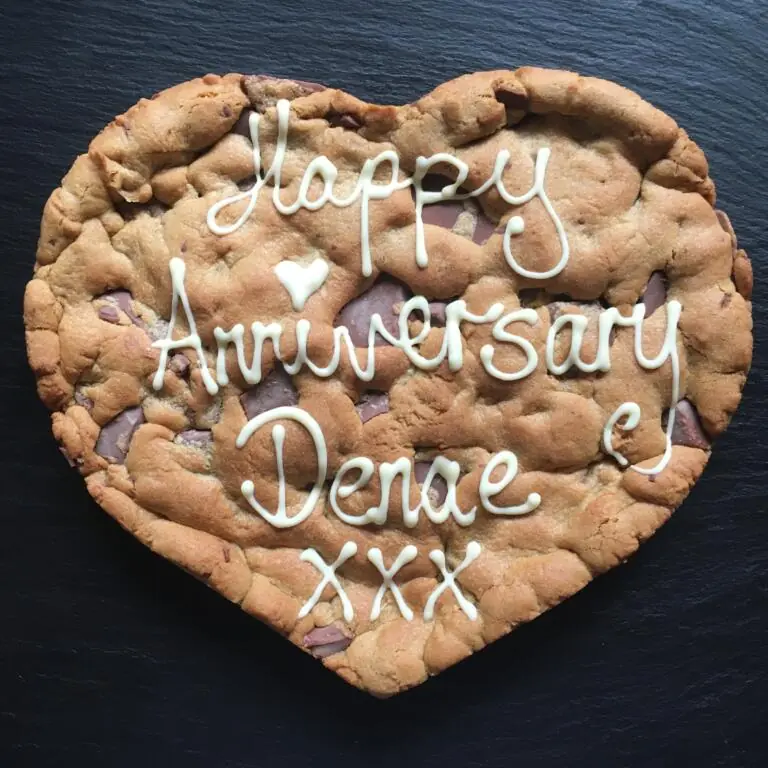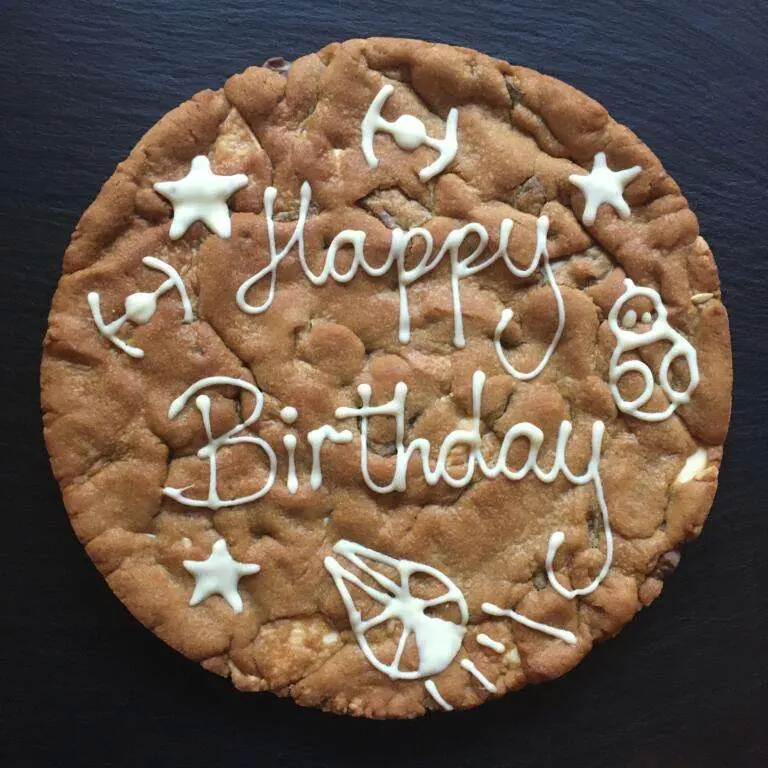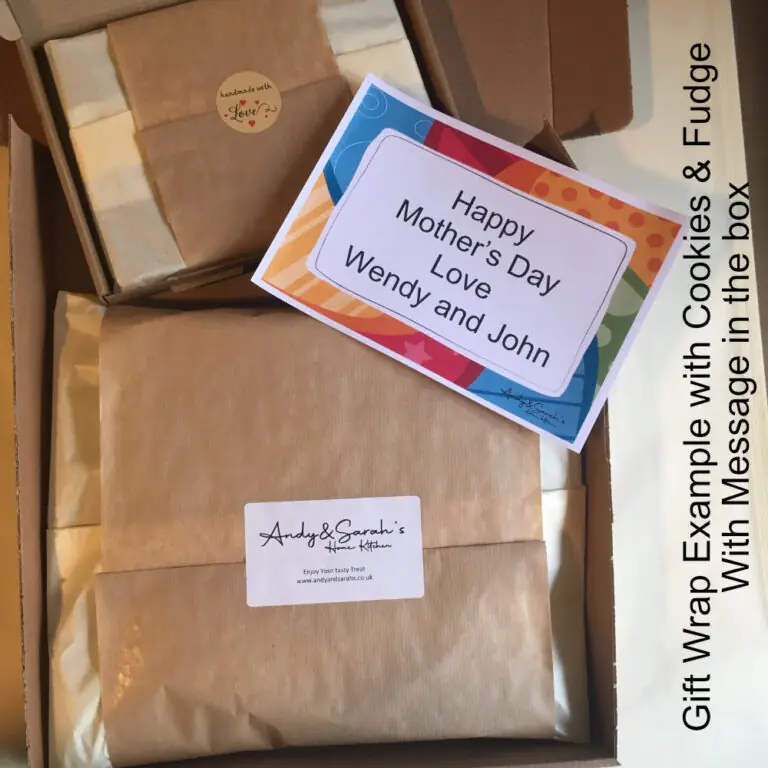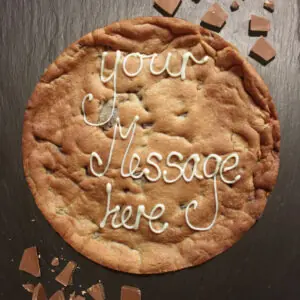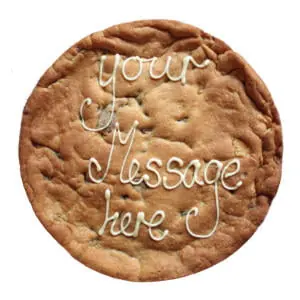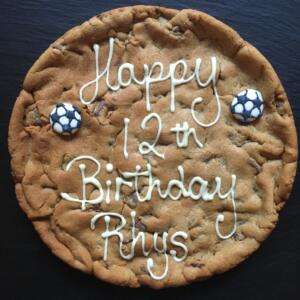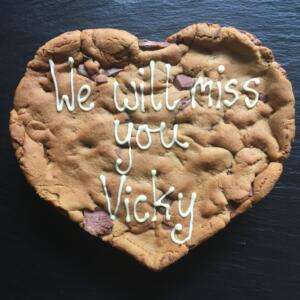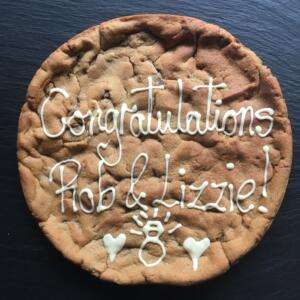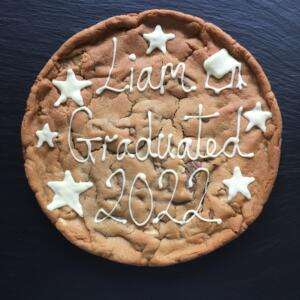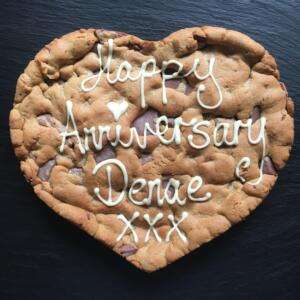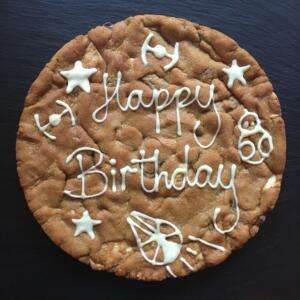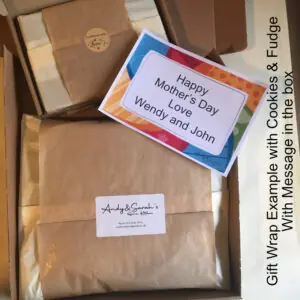 14 Days Freshness    *    Vegetarian-Friendly    *    Personalised in Chocolate    *    Nut-Free Kitchen    *    Free Gift Message    *    10 Servings   *    ECO-Friendly Packaging    * Alcohol-Free / Halal Friendly
Our Milk Chocolate Giant Personalised Cookie contains Milk chocolate chips only. Perfect for those who do not like White Chocolate.
Our wonderful giant personalised cookie with milk chocolate chip chunks with personalisation on the cookie and a free message in the box. This giant personalised cookie is an excellent choice for birthdays, and we find our personalised giant cookies are a popular corporate gifting choice too. Gift a giant personalised cookie today, We cover all kinds of events for your sweet treat needs including Birthday, Anniversary, Easter, Christmas, Halloween, football, Ramadan, Good Friday, Pesach, Leaving Party, welcome parties, Valentines Day, Mothers Day, Kids Day, Fathers Day, Autism Day, Lent and so many more. Whether you wish to get a birthday treat or a sweet something for a loved one's anniversaries Andy&Sarah's personalised baked goods has you covered with super quality baked foods. Wish to say congratulations or well done, or send a graduation edible treat? Why not consider one of our highly rated 5 star personalised baked treats today. Having an office or work party? or need to corporate gift? use us for corporate or bulk gifting and send a treat to say welcome or goodbye, or simply thank you, click here for details on how to order.
Our most popular personalized giant cookie is the traditional chocolate chip (more like chocolate chunk) giant cookie, using milk and white chocolate, this super sweet cookie is flavoursome, sweet, and soft.
Our XL Giant Personalised cookies measure 10″ (24cm) and are 1 1/2cm deep weighing in at 450-500 grams
All our products are baked and personalised by hand on the day of dispatch just for you. You can personalise your sweet treat with any text or images that can be reasonably drawn or written by hand using chocolate.
Chocolate is more luxurious and flavoursome than piped icing, therefore, we do not use icing or multi-coloured chocolate, as using chocolate maintains the unique flavour of our freshly baked incredible yummy, personalised baked treats.
If you have any dietary or allergen requirements we ask you to contact us before purchase to see if we can accommodate, please do not use the design requirements box to inform us of any dietary or allergen requirements.
You can reserve a shipping date & add gift wrap for your order during checkout.
This product is custom made to order, shipping the day of purchase is not possible after 10 am
If the date during checkout is not available it will be because we have closed off that date due to the high volume of orders.
Unlike other online bakeries, all our products are vacuum-packed to prevent breakages and to keep the product fresh and safe from any elements during postage. Due to this our products won't dry out or go stale in dispatch and can be kept for much longer for those who order in advance with a minimum shelf life of 2 weeks.
Order our baked goods with peace in mind that your treats will arrive unbroken and as fresh as it is out of the oven.
LOCAL DELIVERY ONLY: PR46, PR98 Postal code areas have free hand delivery.
Non-local delivery from FREE Via Royal Mail 24 (98% arrive the day after dispatch). Local orders are delivered the same day as dispatched