Cookie Selection
Giant Cookies | Party Packs
Treat Boxes | Gluten-Free




Freshly Baked Treats
Personalised & baked by hand
& Deliverd all over the UK




Fast Delivery
Next Day delivery service
Order before 10am for
same day dispatch




Perfectly Fresh
Vacuum Packed for freshness
Minimum 14 days shelf life




Delivered Safely
With our no break guarantee
we promise a safe delivery


Oats & Raisin – XL 10 Inch Fully Loaded Giant Cookie Pie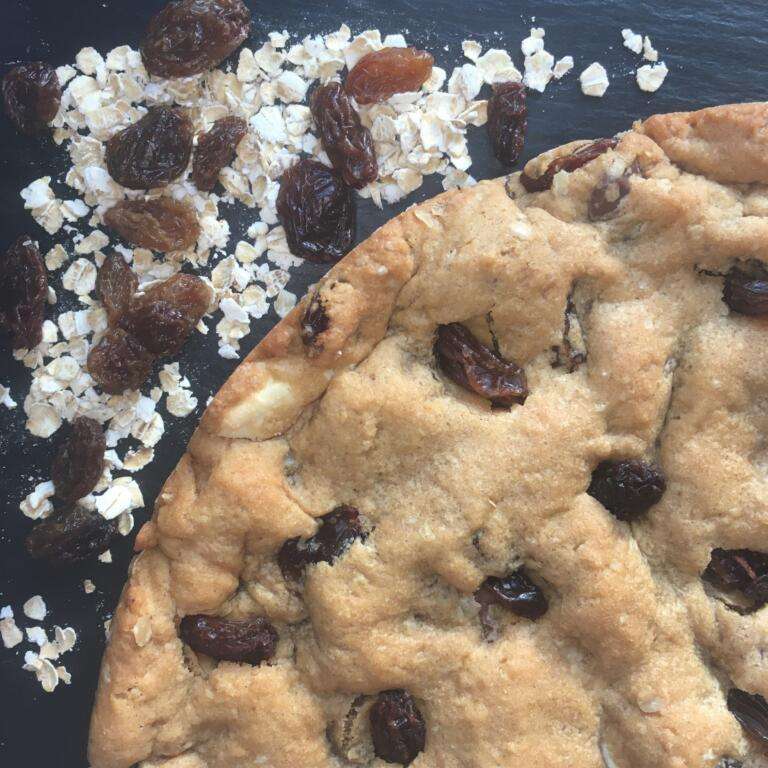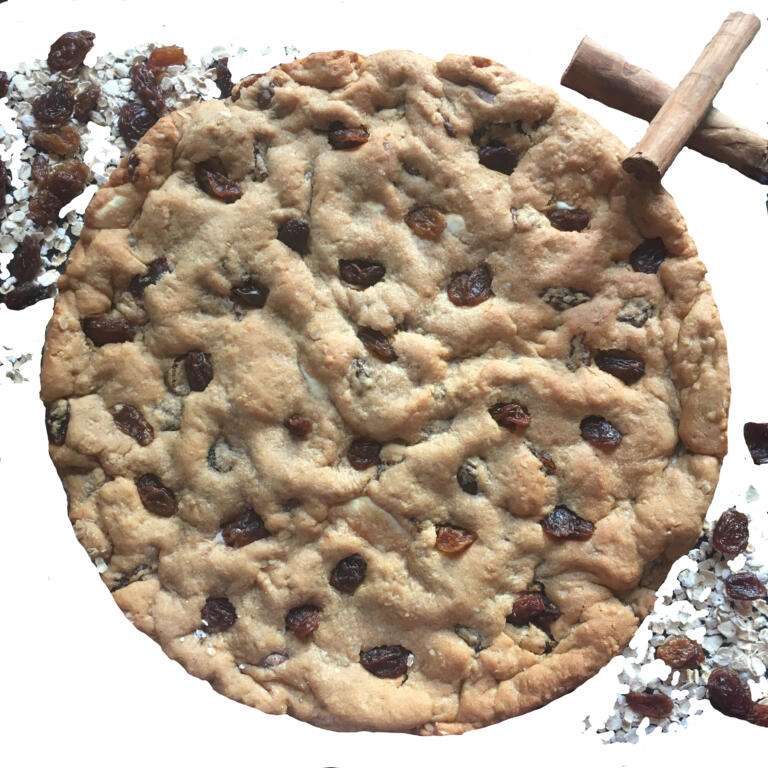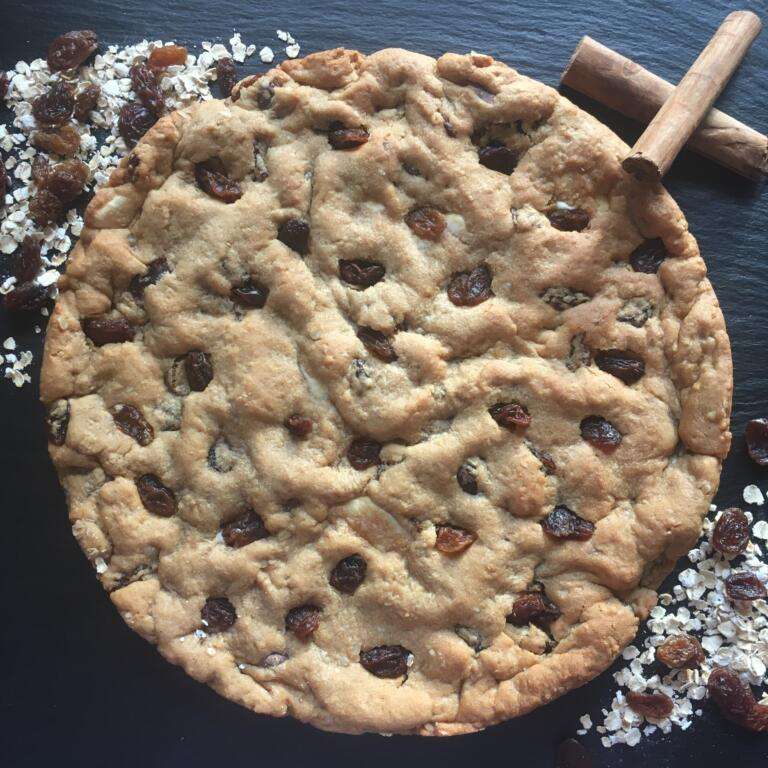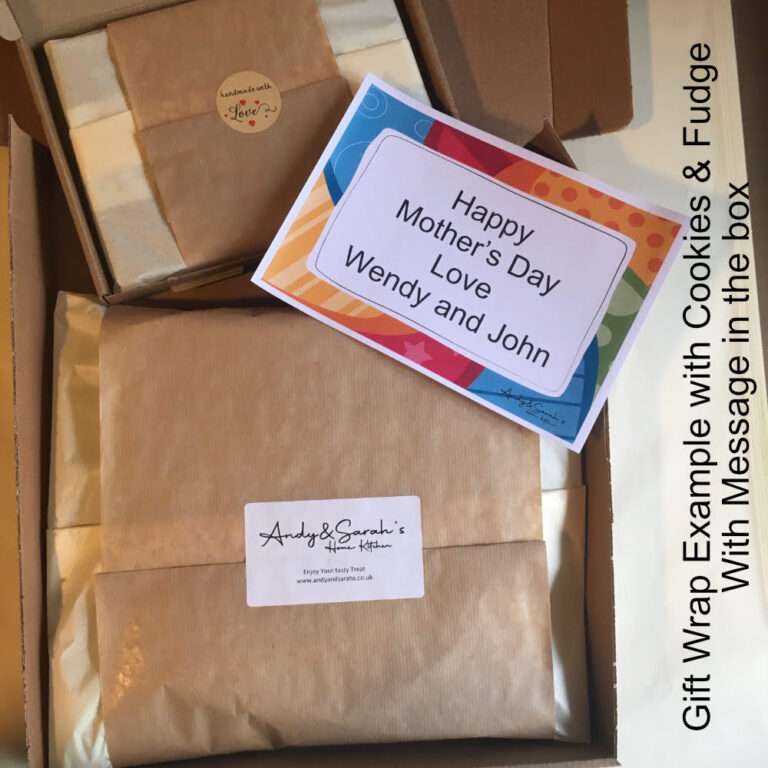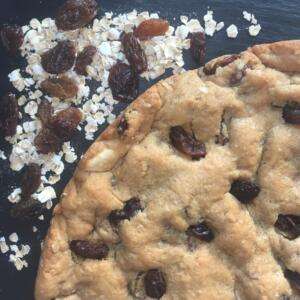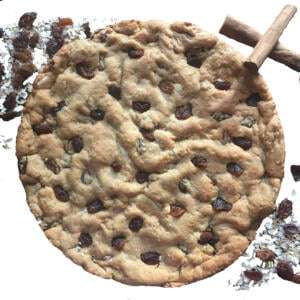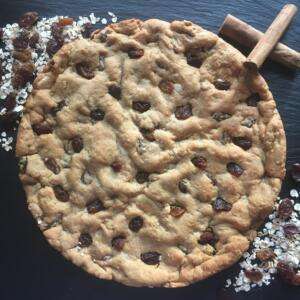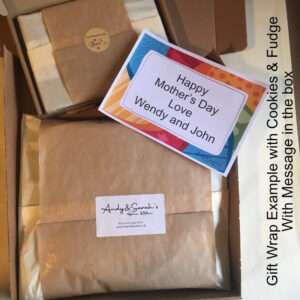 14 Days Freshness    *    Vegetarian-Friendly    *    Personalised in Chocolate    *    Nut-Free Kitchen    *    Free Gift Message    *    10 Servings   *    ECO-Friendly Packaging    * Alcohol-Free / Halal Friendly
Our most popular Double Chocolate Giant cookie is fully packed with premium jumbo oats and jumbo raisins and a splash of cinnamon to add a traditional cookie to our range
The cookie is 10 inches in size and weighs a whopping 600-650 grams!!
Our Giant fully loaded cookies are packed with treats, we provide a message in the box with our fully loaded cookie pies but we do not put text on the cookie its self
Extras & Addons
Please see picture examples under the gift wrap tab below
Our XL Giant fully loaded cookies measure 10″ (24cm) and are 1 1/2cm – 2cm  deep weighing in at 600-650 grams
You will receive the Giant Fully loaded cookie pie, generously topped with the treat advertised with the cookie along with a full-colour message in the box printed on A5 card. Please note, the branded treat shown in the picture is for illustration purposes and is not sent with the cookie.
All our products are baked by hand on the day of dispatch just for you.
If you have any dietary or allergen requirements we ask you to contact us before purchase to see if we can accommodate, please do not use the design requirements box to inform us of any dietary or allergen requirements.
You can reserve a shipping date & add gift wrap for your order during checkout.
This product is custom made to order, shipping the day of purchase is not possible after 10 am
If the date during checkout is not available it will be because we have closed off that date due to the high volume of orders.
Unlike other online bakeries, all our products are vacuum-packed to prevent breakages and to keep the product fresh and safe from any elements during postage. Due to this our products won't dry out or go stale in dispatch and can be kept for much longer for those who order in advance with a minimum shelf life of 2 weeks.
Order our baked goods with peace in mind that your treats will arrive unbroken and as fresh as it is out of the oven.
LOCAL DELIVERY ONLY: PR46, PR98 Postal code areas have free hand delivery.
Non-local delivery from FREE Via Royal Mail 24 (98% arrive the day after dispatch). Local orders are delivered the same day as dispatched