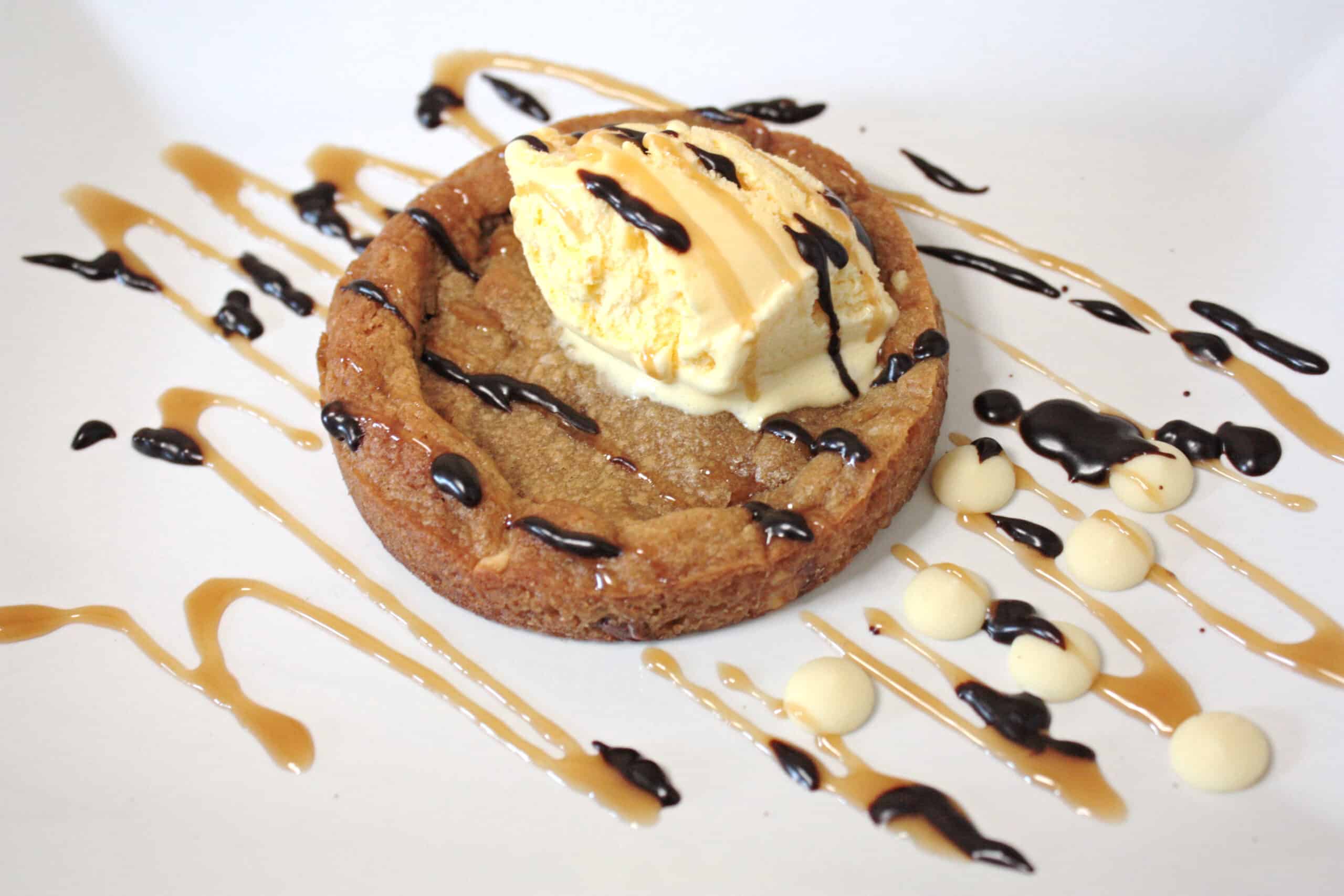 Best HOT with Ice-cream!
Cookies are great cooled, but better when HOT with a dollop of ice cream on top as a desert after tea.
I was baking away the other day when Sarah suggested making a smaller cookie and make them available in packs, as shown in the images, this is what we came up with, a supper gooey, super sweet and super chewy cookie packed into a small handy 4″ size.
We will soon be releasing our smaller cookies, which are still considered a large cookie.
Image taken by Sarah, Copyright protected Image