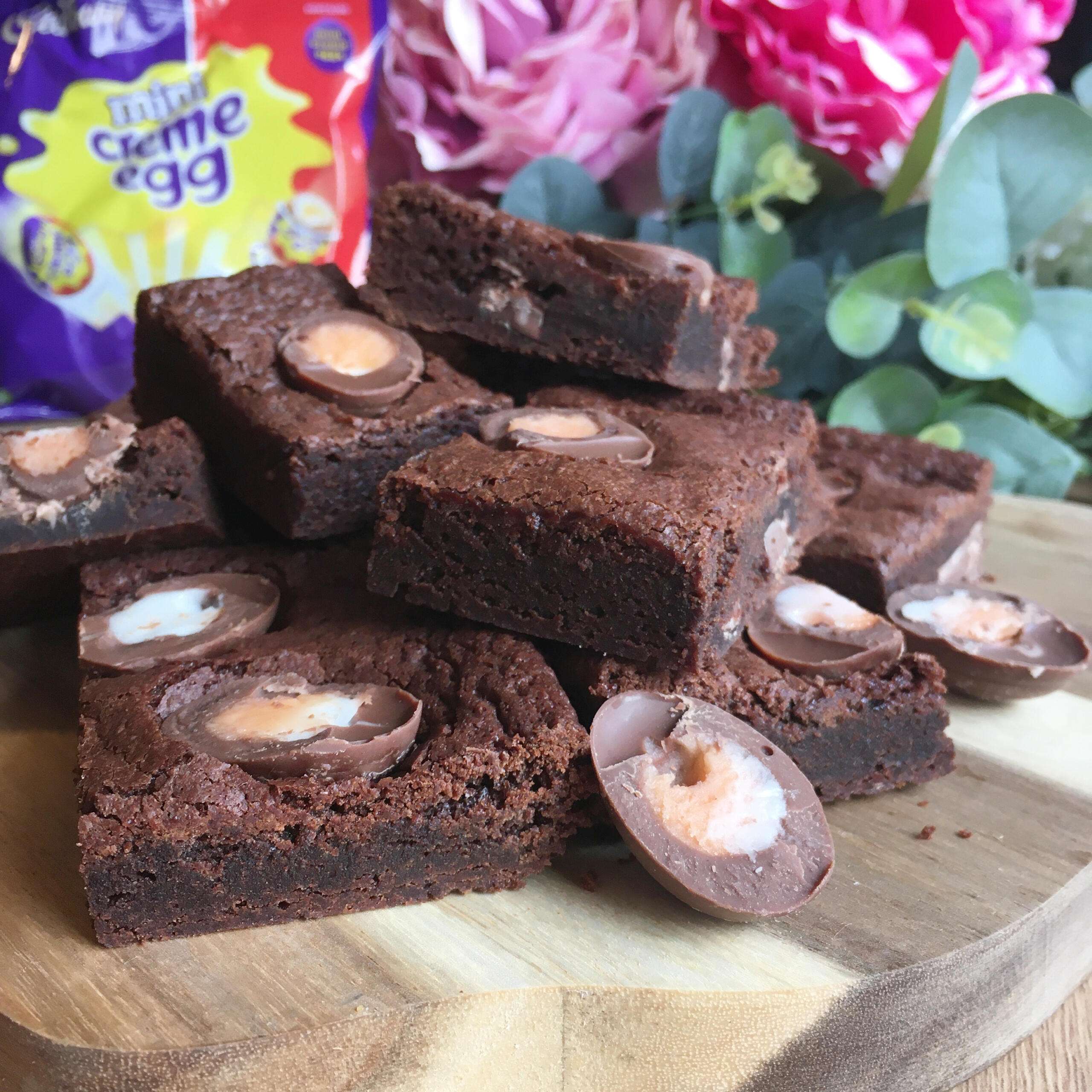 Cadbury Creme Egg Brownie
Very Gooey Creme Egg Chocolate Brownie anybody?
YES PLEASE!
Chocolate is by all accounts part of the day to day menu during this season, right? So why not include some more with one of these flavorfully delicate, gooey, Creme egg chocolate brownies? I guarantee you, that if you buy one of these from Andy&Sarahs online shop, they won't stay around long as they are unbelievably tasty and easy to eat.
What makes these brownies so good?
The mystery is in the expansion of cocoa powder rather than chocolate.
Essentially, in the event that you flavour your brownie with chocolate, you want to add less butter as both are fats. The chocolate sets at room temperature though butter is soft at room temperature.
A perfect combination of high-end chocolate and high-quality full milk butter makes the perfect brownie.  It has a sweet crunchy top and a flawlessly gooey, chewy focus.
Our Creme egg brownie is Gluten Free.