White Chocolate & Raspberry Giant Cookie
We're always looking for like-minded souls to jump on board. If you think you'd fit our crew, we're on the lookout for like-minded humans.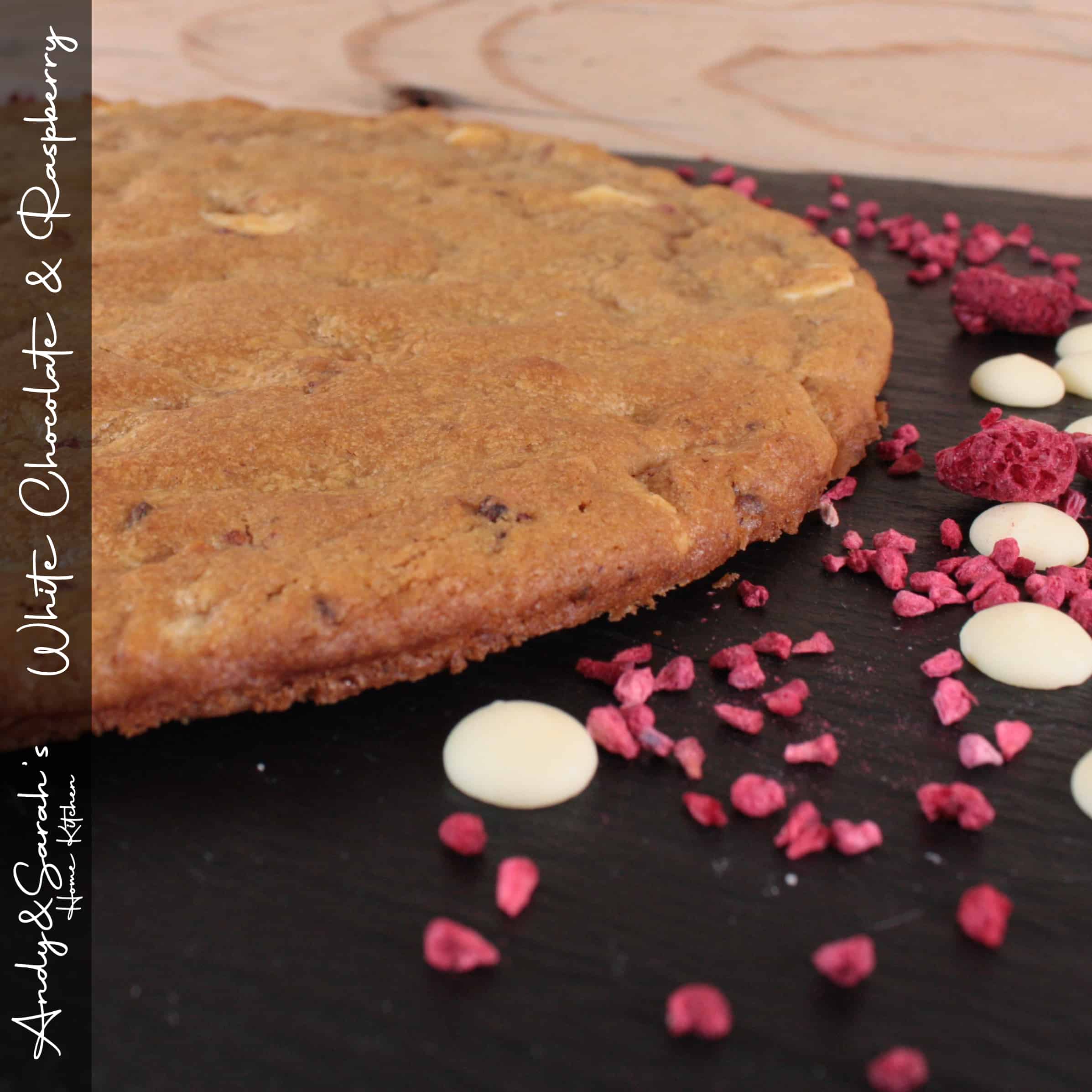 Now this is something special, the smell is a very pleasant subtle Raspberry and the flavour is to die for, it is full flavoured with real raspberries and premium Belgium white chocolate, it is sweet and balanced, available in a 10″ giant cookie.
Photo taken by Sarah, Copyright Protected Image