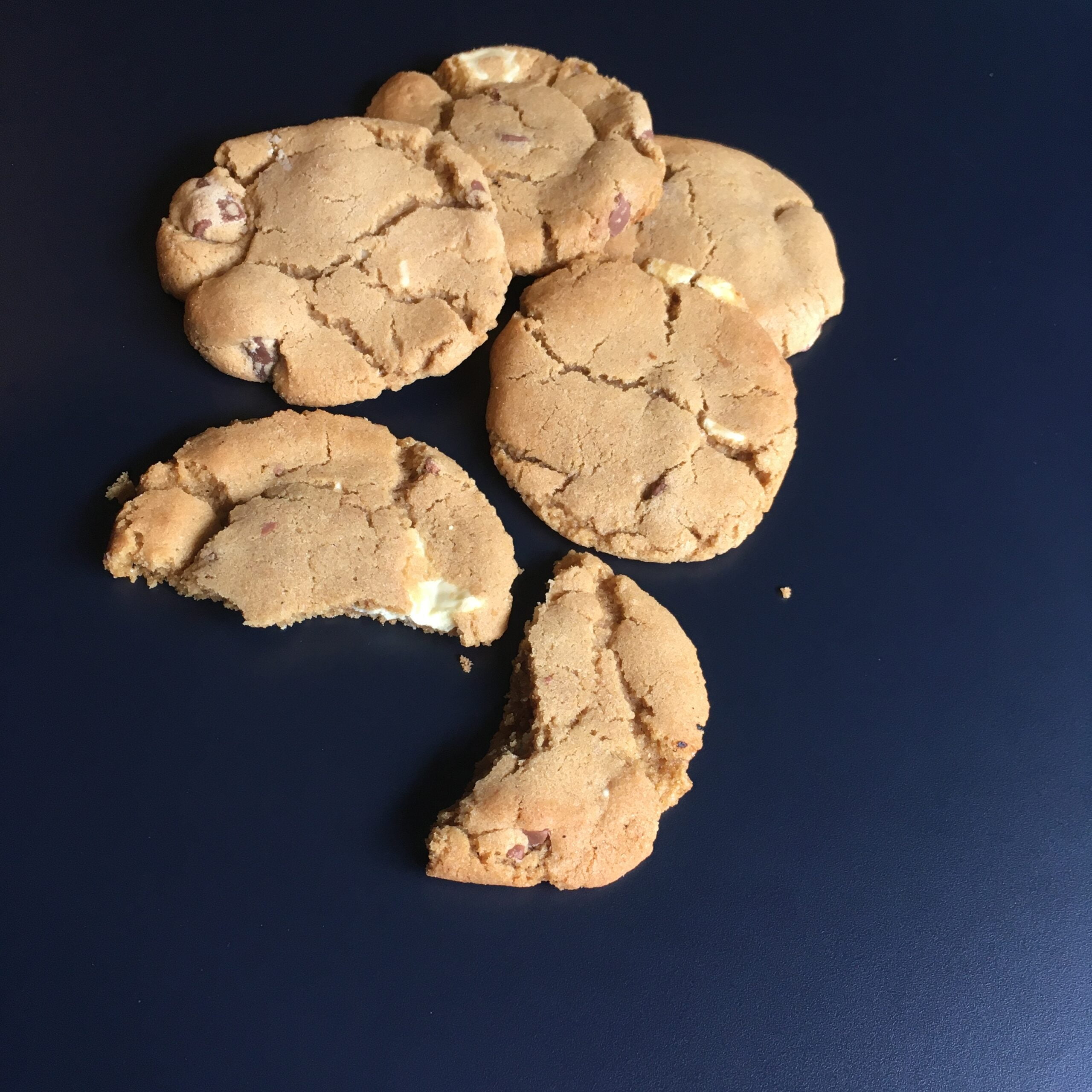 Stuffed cookies
We have giant cookies available in styles of fully loaded and personalised and soon we will have stuffed cookies too.
They will be around 4 inch in size weighing in at about 55grams each available in packs of 10, price is yet to be set.
What are stuffed cookies? They are soft and gooey, should be eaten warm after microwaving for a 20 seconds, once bitten into all the chocolate, caramel and other fillings come gooing out.
They are truly tasty, keep an eye out for stuffed cookies coming soon.